There are a number of challenges in the changes I'm working on for Alternate Reality X. Nothing too serious but I want to make it look right so I'm taking a bit of time to experiment with Unity and read up on the commonly used techniques that I think will be the best fit for bringing the game into full 3D.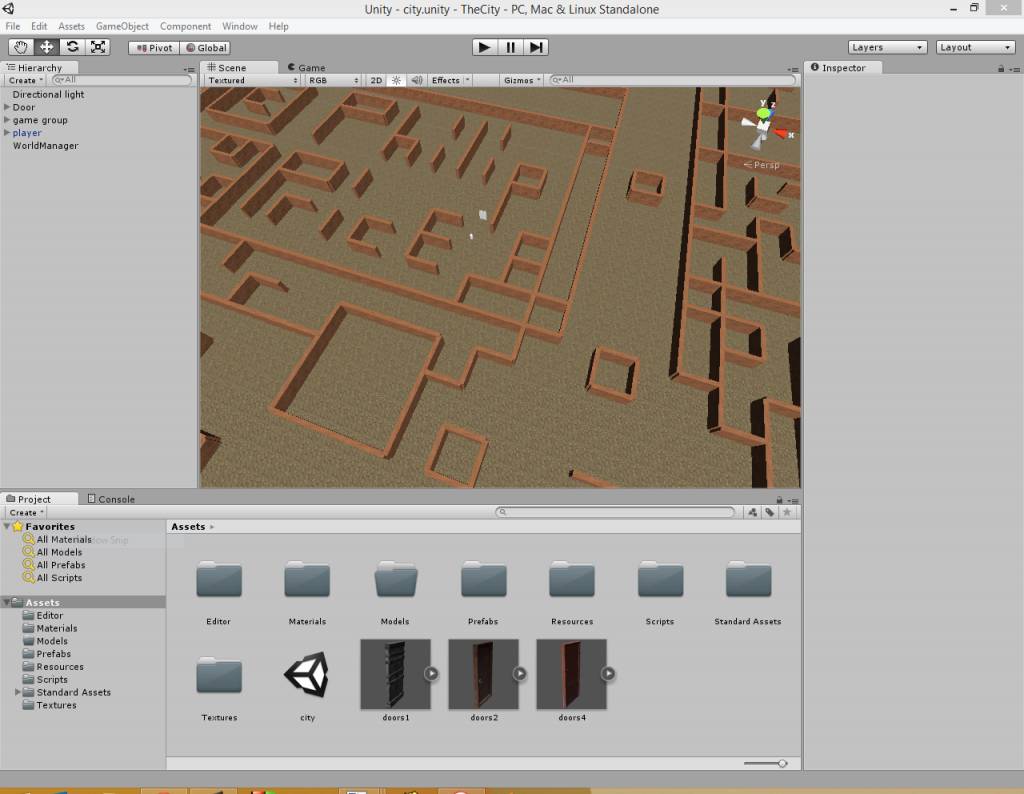 Overlooking the City now with 3D walls
The paper thin walls of the original maps have been replaced with walls that have some depth as can be seen in the picture below. The notches in the corners are due to the AR map walls having two sides and I've a number of methods for fixing this.
Doors will likely be replaced with ones that you can open and close or that swing open as you approach them (unless they are barred obviously). I've experimented with these and the coding seems to work fine. I want to refine my door and wall models though so that they look more professional and are properly scaled. This will allow all the key object parts such as standard walls, doors and archways to fit together seamlessly making up the majority of the map and the basis for the expanded map I'd like to develop.
Not really sure how I am going to handle secret doors because of the two sided nature of many of these in the original game. The nature of secret doors may change slightly as a result of this.
As mentioned previously I would like to add a lot of variety to different parts of the City in terms of buildings and architecture with different wall heights and textures. The City walls will tower above the City keeping it well contained from the threats from the Wilderness outside. I'm also planning to add the three City gates as well as more striking versions of the Arena and Palace.
I've tried adding burning torches, tavern signs which swing in the wind and flags to hang from the Palace walls with the King's Coat of Arms on them. Again it's worth taking a bit of time to get these looking right and not just throwing them in at this stage because Unity makes it easy to implement them. I want to get the basics right first.
I'm also keen to get started on an example shop and some of the new interface elements.
If you'd like to help support CRPG Dev in the creation of this new chapter of ARX and other games then please consider
a Paypal donation
or
support on Patreon
. CRPG Dev is also on Twitter now at @crpgdev. I'd love to hear you thoughts or ideas.